Over the last decade, Maryland has taken historic strides in protecting the rights and dignity of its LGBTQ+ citizens. From the passage of marriage equality to the most recent bill banning conversion therapy, our state has moved in the right direction on LGBTQ+ issues. But there is still so much work and advocacy to be done to ensure protections for and empower Maryland's LGBTQ+ community. I was an early supporter of marriage equality — I came out against California's Prop 8 in 2008 and simultaneously pushed mainstream Democrats to publicly embrace same-sex marriage. In 2012, I pushed the NAACP to formally endorse marriage equality, a stance which was labeled as my "most controversial act at the helm of the NAACP".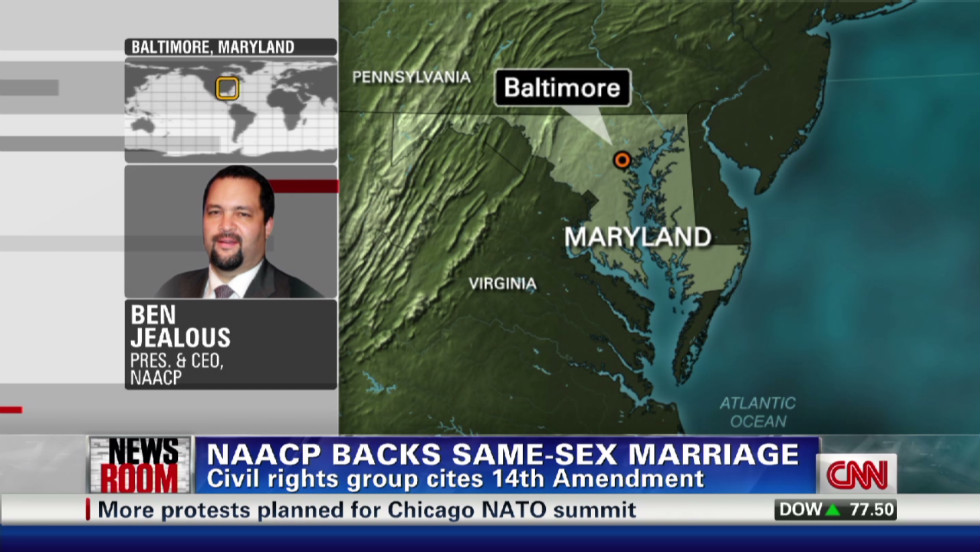 This Pride Month, I reflected on the fight for marriage equality in a video commemorating the fight for marriage equality in our state. In 2013, the Baltimore Sun named me Marylander of the Year in part due to my role in fighting for marriage equality. Watch the full video here:
As the youngest National President and CEO of the NAACP, I pushed for and oversaw the organization's official endorsement of same-sex marriage and equal rights. I was an instrumental part of the fight for marriage equality in Maryland, bringing together a coalition of non-traditional allies, including African-American religious leaders, to organize and help pass the referendum. And most recently, I was at the forefront of fights against legislation discriminating against the trans community, marching and advocating in Mississippi, North Carolina, and throughout the country. When I marched against a Mississippi bathroom bill, I likened it to discrimination against African-Americans saying "I don't like the repeat of this movie, when a Mississippi governor decides they want to make a name for themselves by attacking the dignity of an entire group of people."
I also led the NAACP to support employment and housing rights for trans people, and due to my leadership the NAACP supported the trans-inclusive version of the Employment Non-Discrimination Act.
For me, LGBTQ+ rights are about dignity and civil rights — they are non-negotiable. Being a true civil rights leader means advocating and fighting for the rights of all communities. And just as civil rights issues pertaining to race and gender continue despite past successes, I know that the fight to protect and promote our LGBTQ+ friends and neighbors is far from over. Healthcare, education, criminal justice reform, and immigration are all issues that affect the LGBTQ+ community in unique and disproportionate ways. Homelessness, mental health, and violence affect the LGBTQ+ population in greater numbers as well and the criminal justice and healthcare systems, which is broken for so many of our communities, routinely and structurally fails the LGBTQ+ community.
Today, as the Trump Administration vocally attacks the LGBTQ+ community and discriminatory legislation continues to pass throughout the country, it's more important than ever that Maryland is committed to ensuring the safety and well-being of it's LGBTQ+ community.
As governor, I will:
work with our school systems to provide counselors that are equipped to work with LGBTQ+ youth and promote inclusion and acceptance in the classroom.
enact a Medicare-for-All system that ensures every Marylander has access to necessary care, regardless of sexual orientation or gender identity.
provide visibility to our LGBTQ+ neighbors by standing up to attacks from the Trump administration and by ensuring representation at the highest levels of state government.
provide necessary in our criminal justice system by examining and re-designing ways that the structure of the system perpetuates inequalities on our LGBTQ+ brothers and sisters.
attack the pernicious problem of homelessness by working with every jurisdiction to increase the stock of affordable housing.